1) Open CircleBack app and then tap on Add contact from the main screen of the app.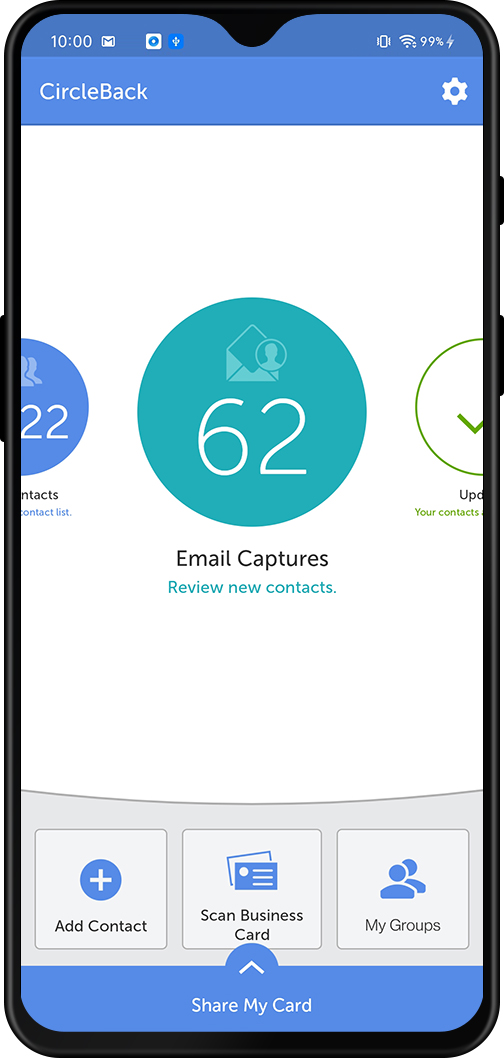 2) Fill in all contact information using your Android keypad. Once you have completed the contact form, press the "Done" icon in the upper left-hand corner.
3) On the next screen you can : Add another contact, view contact's details, send contact a quick intro & share the contact's info.