1. Open the app and tap on Email Signature Capture.
2. Tap on the All signatures dropdown menu at the top.
3. Tap on Manage Connected Emails.
4. Tap on the connected account which you are willing to remove.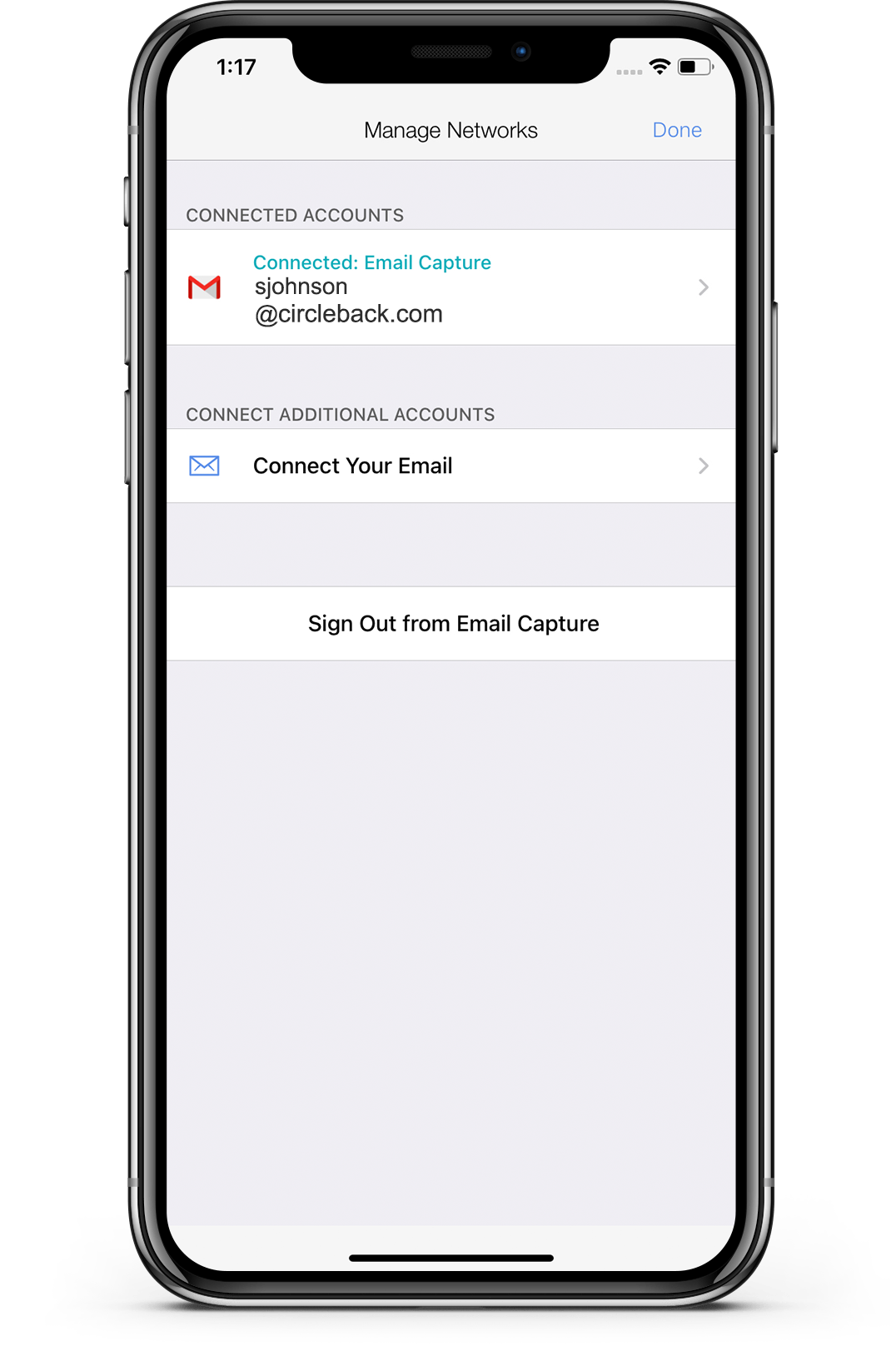 5. On the next Screen please tap on Remove Network and you are done.