In order to Merge contact(s) manually, you need to select Contacts from the Home screen of your CleanupDupes app.


- On the next screen, please tap on the Pencil Icon (right-hand side top corner).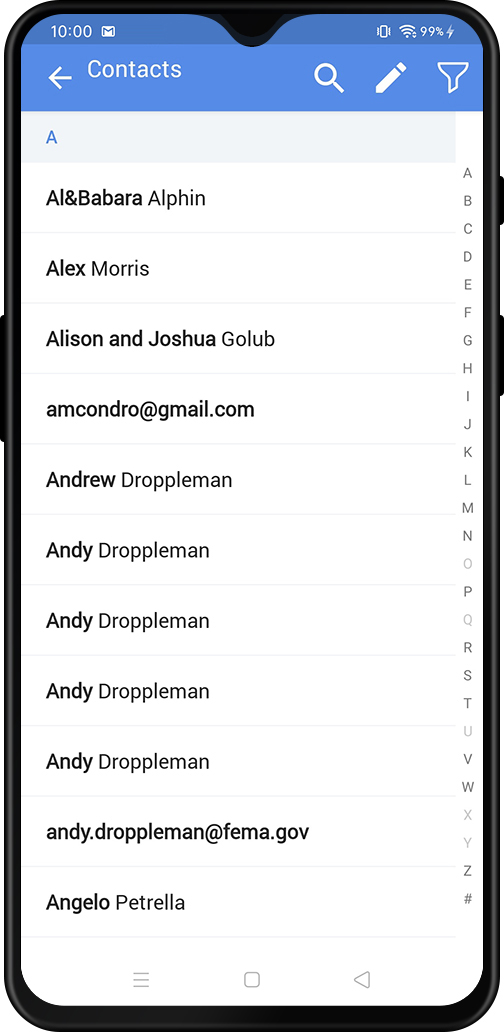 - Now please select contacts in which you are actually looking for a manual merge process and then tap on Merge icon at right-hand top of the screen.
- On the next screen, tap on Yes and confirm the Merging process further.
- That's all! Your selected contacts are Merged in one contact you will see a confirmation message post the completion of the Merging procedure.