The process for scanning a business card is as follows:
1. Enter the main screen of the app and tap "Scan a Business Card" in the lower right.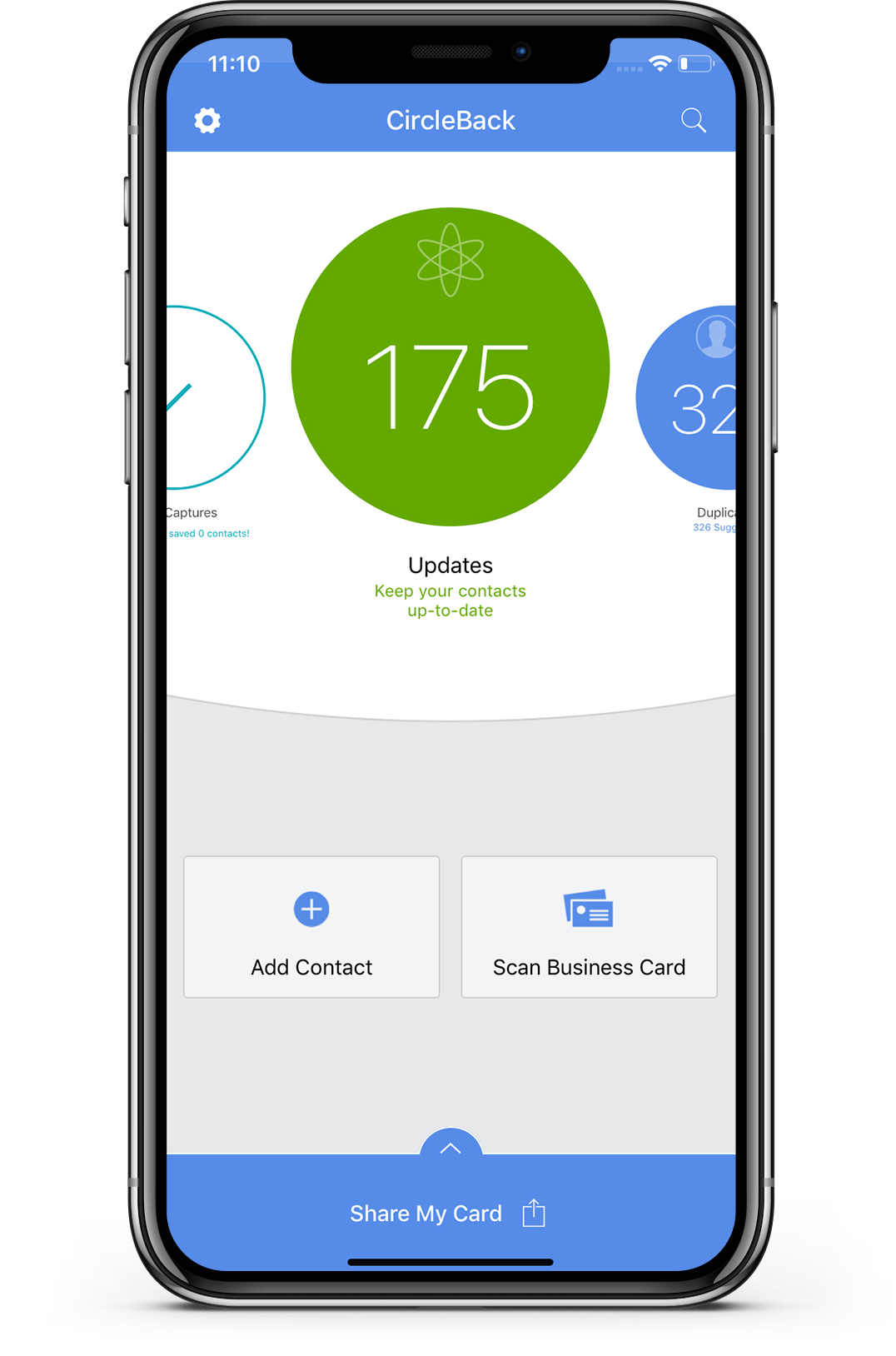 2. Your phone's camera will activate. Position the camera directly over the card. CircleBack will detect the edges and the scan will begin automatically. For users that prefer manual scanning, switch the toggle to "Manual". This will allow you to line up the shot as you want and press the camera button to initiate the scan.
3. After the scan, you will be presented with the information found on the card. CircleBack v2.1 introduces company name suggestions, making smart suggestions for any company name that may have scanned incorrectly. In the screenshot below, the suggested company name is highlighted.
4. Review the scanned information and check for accuracy. After you have verified the scanned results, click "Save" in the top right, and you will be taken to the contact action screen.
5. The contact has been added to your CircleBack contact list. You now have several options for actions you can take regarding your new contact, or you can scan another business card or return to the home screen.